More and more cats are now traveling with their families, and that's purr-fect! If you're a planning a road trip from the U.S. to Canada with your cat, we've gathered all the information you'll need to cross the border together.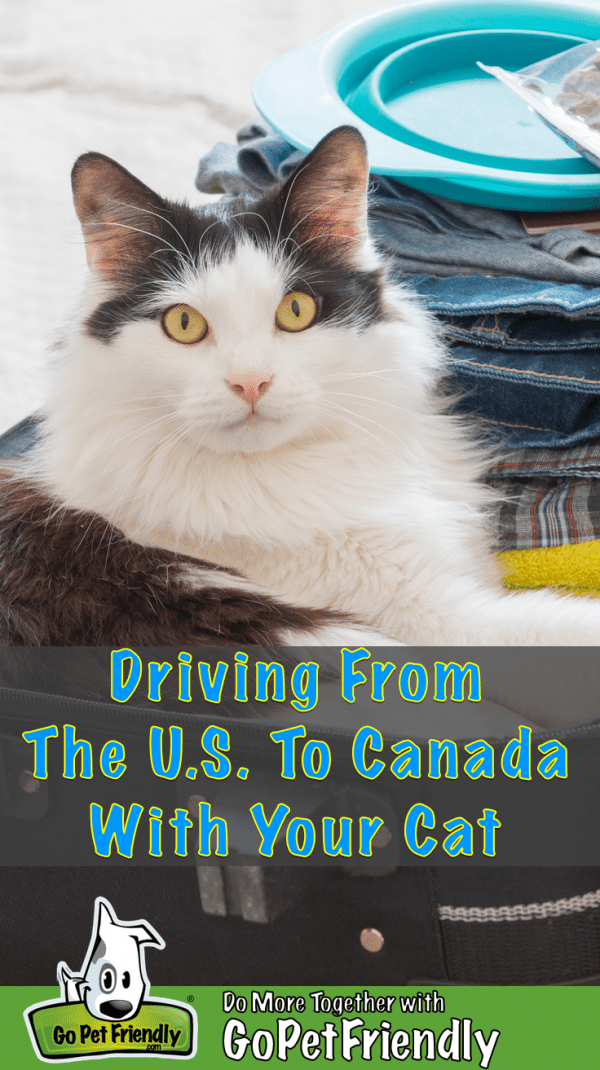 The idea of driving with your cat to Canada might make you nervous. But there's really no need to worry! As long as you're prepared, there's not much that can derail your plans. To make your next trip across the border a breeze, we're happy to share these tips for driving to Canada with a cat.
Like most countries, Canada places certain restrictions on visitors traveling with pets. If you're driving to Canada with a cat, you'll need the right paperwork at the border to meet the import requirements. If you don't have the correct documents, you could experience delays at the border. So it's worth the effort to prepare in advance!
Driving With A Cat To Canada
The Canadian Food Inspection Agency sets the policies for traveling with pets to Canada. Their officers visually inspect and can refuse entry, confiscate, or detain an animal if:
it is undeclared, including family pets
you do not have the necessary permits/certificates
it appears to be sick or infected with a pest or disease
the animal is transported in a non-humane way and not kept safe from harm and injury
Assuming you declare your cat, it appears healthy, and you're transporting it in a safe way, the age of your cat determines which documents you'll need to present to the border agents.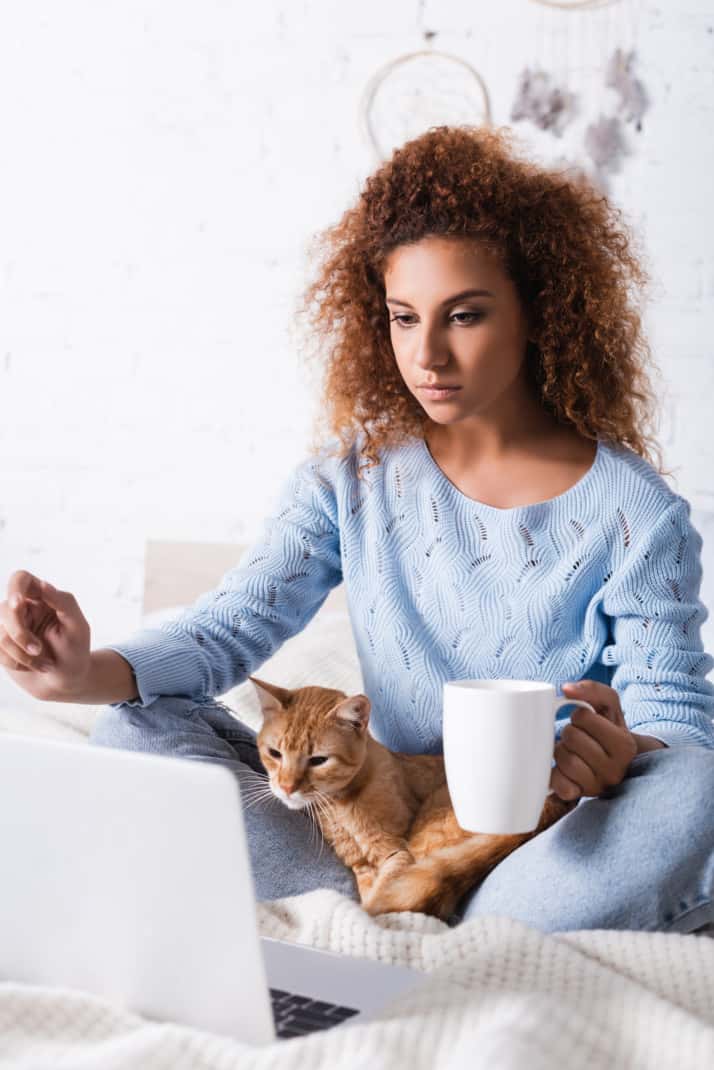 Kittens Less Than Three Months Old
If you're traveling with a kitten who is less than three months old, the only documentation you'll need is proof of age. This could be a form from the rescue, shelter, or breeder saying when your kitten was born. Or it could be a dated letter from your veterinarian with your kitten's approximate age.
Cats Older Than Three Months
Everyone traveling to Canada with a cat that is at least three months old from the United States needs to provide a rabies vaccination certificate for their cat.
The certificate must meet the following requirements:
written in English or French
issued and signed by a licensed veterinarian
identify the animal (age, breed, sex, color/markings, weight, and microchip/tattoo number if applicable)
state that the animal is vaccinated against rabies
indicate the date of vaccination
indicate the trade name and the serial number of the licensed vaccine
specify the duration of immunity (otherwise, it will be considered valid for 1 year from the date of vaccination)
include the name and signature of the licensed veterinarian issuing the certificate and the date of signature
Canada does not require a vaccination waiting period. So, your pet is welcome to enter Canada immediately after he or she receives the rabies vaccination. Additionally, Canada does not impose a quarantine on pets arriving from any country.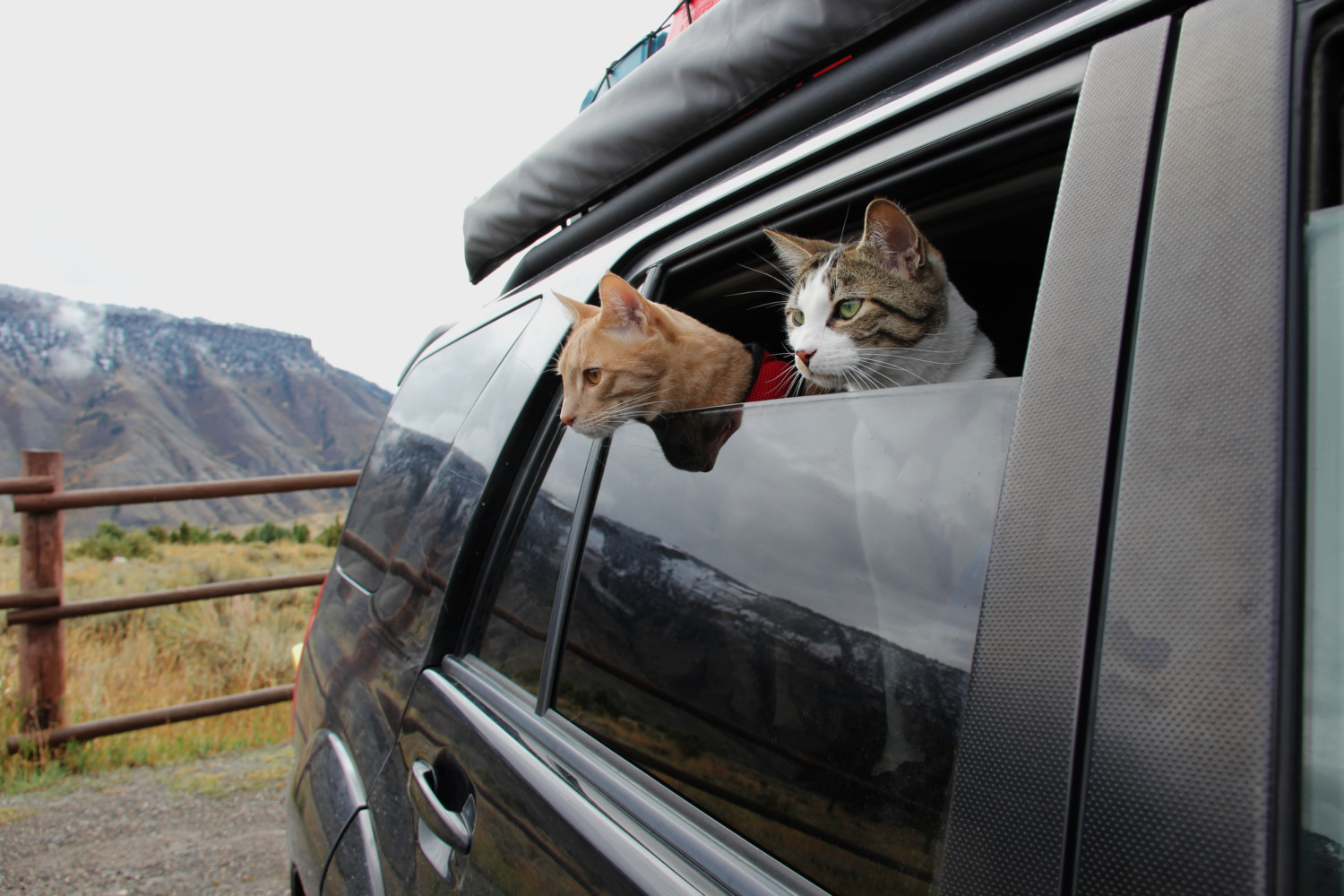 Rabies Vaccination Exemption
Some cats have health conditions that make rabies vaccinations dangerous. In that situation, the owner can apply for an exemption to the rabies certificate requirement.
All written applications submitted to the National Centre for Permissions must include a veterinarian's letter stating the specific condition that prevents your cat's vaccination. You also have to include the results of a Rabies Neutralising Antibody Titre Test meeting the minimum titre requirements.
Upon approval, your pet still needs an inspection by a CFIA veterinarian when you arrive in Canada.  You're responsible for making arrangements for the inspection at your port of entry before you cross the border.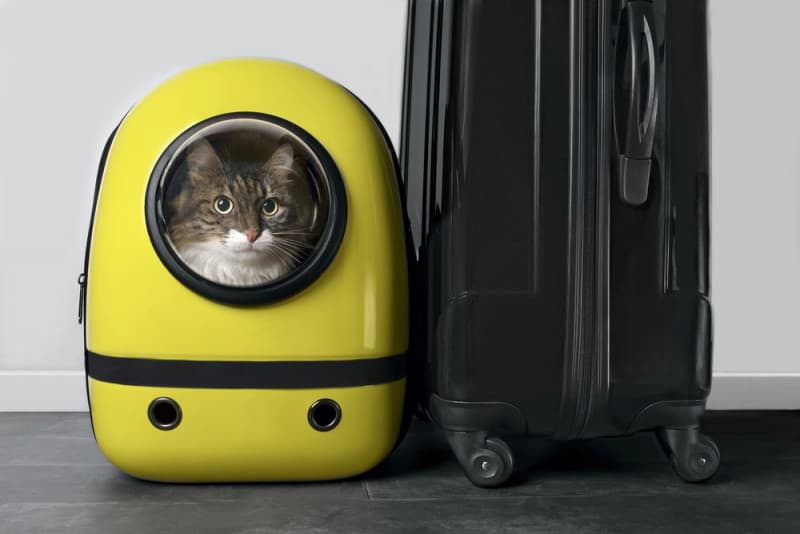 What if you don't have a valid rabies certificate for your cat?
Arriving at the Canadian border without a rabies certificate that meets the above requirements or an approved exemption will complicate your trip to Canada.
First, you'll have to have your cat vaccinated for rabies within two weeks of your arrival. Then you'll have to take the vaccination record to a Canadian Food Inspection Agency office.
In addition to the vaccination cost, you'll be charged an administrative fee for each animal. These fees are due when you cross the border.
Do cats need a health certificate to enter Canada?
Health certificates are generally not necessary when traveling with your cat to Canada. However, it is possible for the border agents to refer any animal crossing the border for secondary inspection. But as long as your cat appears healthy, this is unlikely to happen.
If a cat looks ill, the inspection agents can request a health certificate from a veterinarian. Their primary concern is that the cat's condition is not contagious.
We recommend that anyone traveling with a cat whose health could be questioned take a health certificate from their vet with them when driving into Canada. It's an extra hoop to jump through, but it's easier than a delay the border!
Cats traveling by air to Canada must meet the requirements of the airline on which they'll be traveling. And most carriers require a current health certificate for all traveling pets.
READ MORE ⇒  US Airline Pet Policies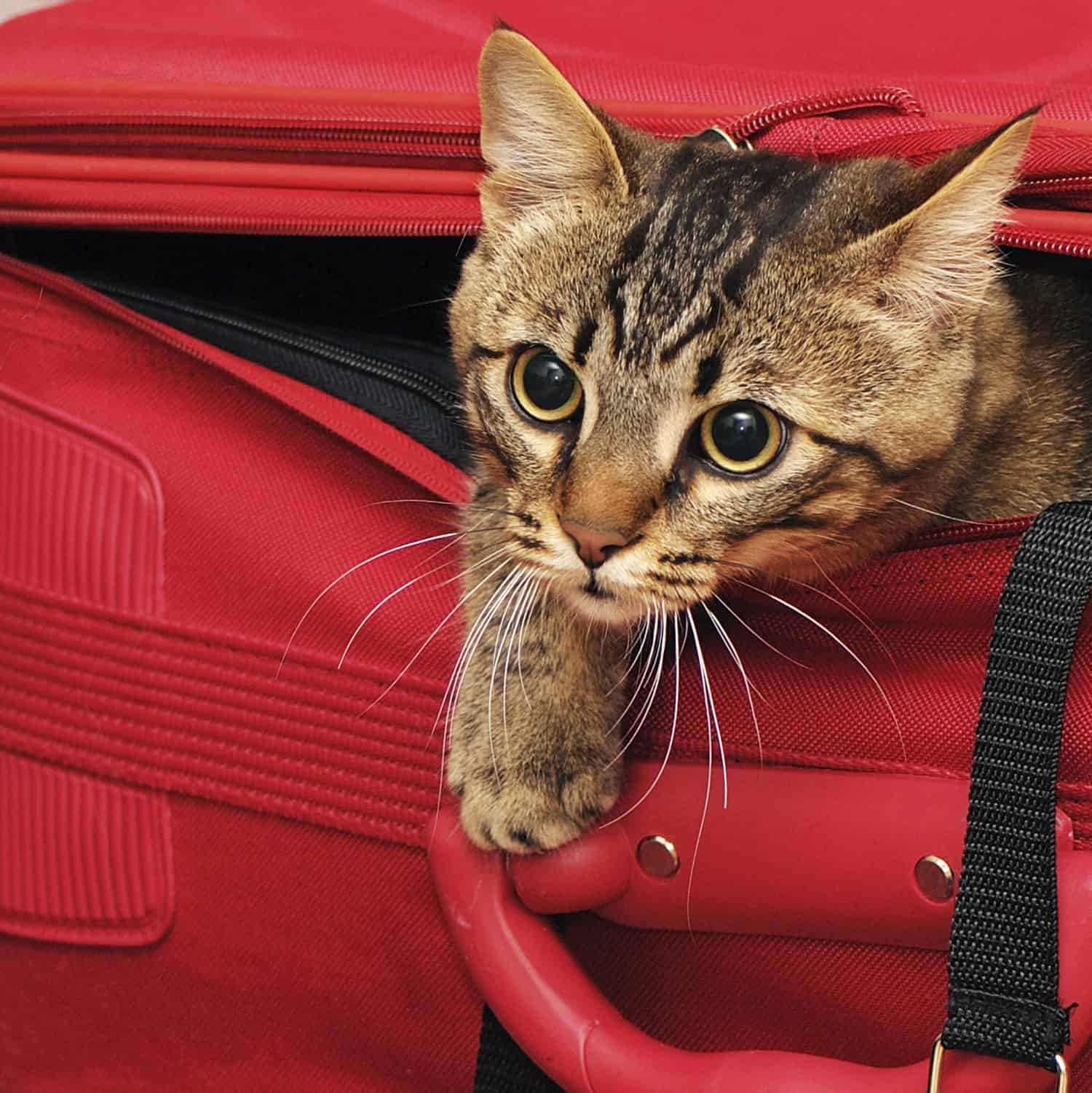 Do cats need a microchip or tattoo to enter Canada?
Canada does not require a microchip or tattoo identification for traveling pet cats.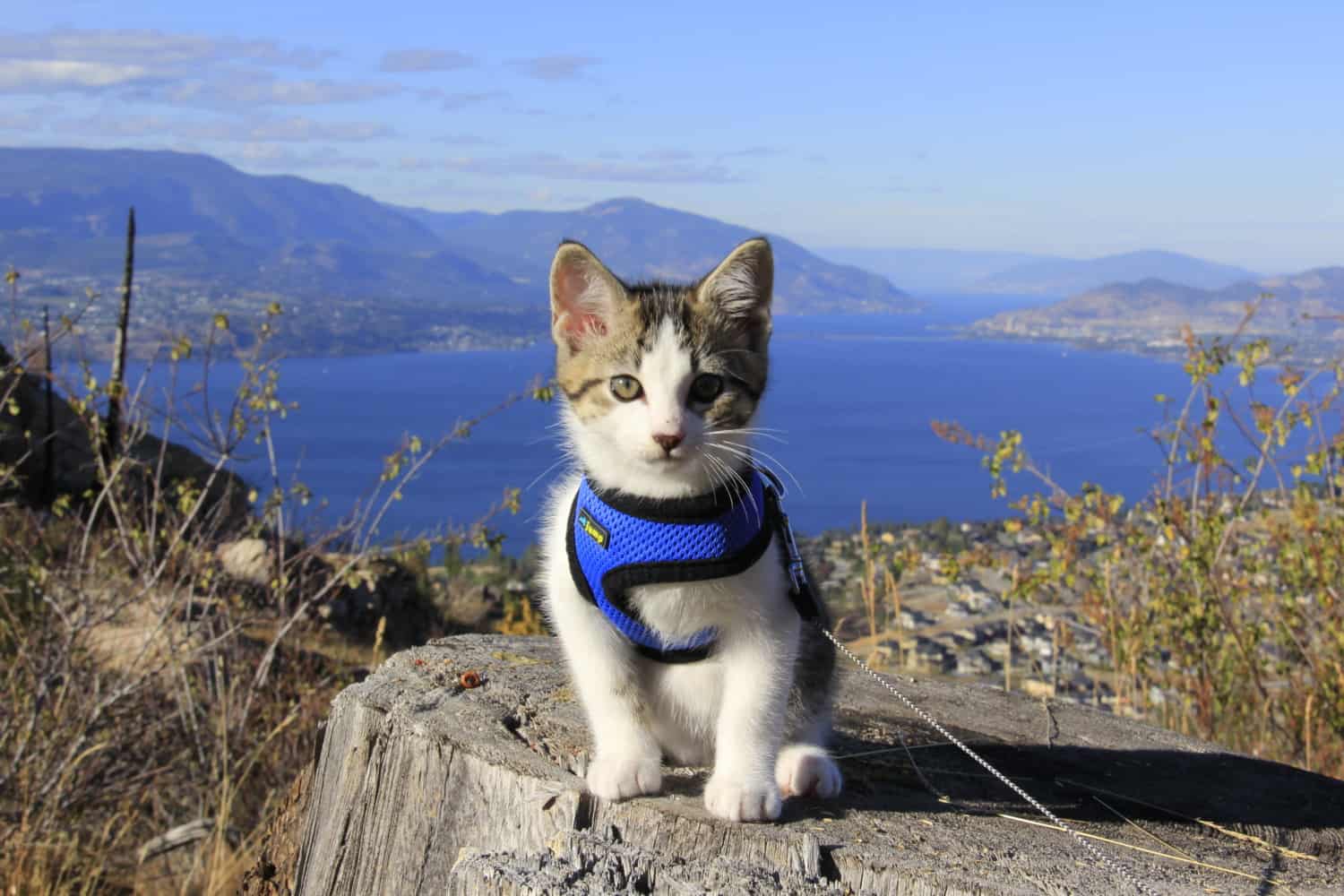 Can you take pet food and treats into Canada?
Visitors traveling with cats to Canada from the U.S. can bring a total of 20 kg (44 pounds) of pet food and treats for their personal use. The food and treats must meet all of the following requirements:
The pet food and treats must be purchased in the U.S., commercially packaged, and unopened
All pet food and treats must be in the possession of the traveler at the time of entry
The animal that will eat the products must accompany the traveler at the time of entry
The products must be fed only to the animal that accompanied the traveler into Canada
For longer trips, consider taking a dehydrated pet food with you. The Honest Kitchen cat food is human-grade and great for traveling because a 4 pound box makes 12 pounds of food!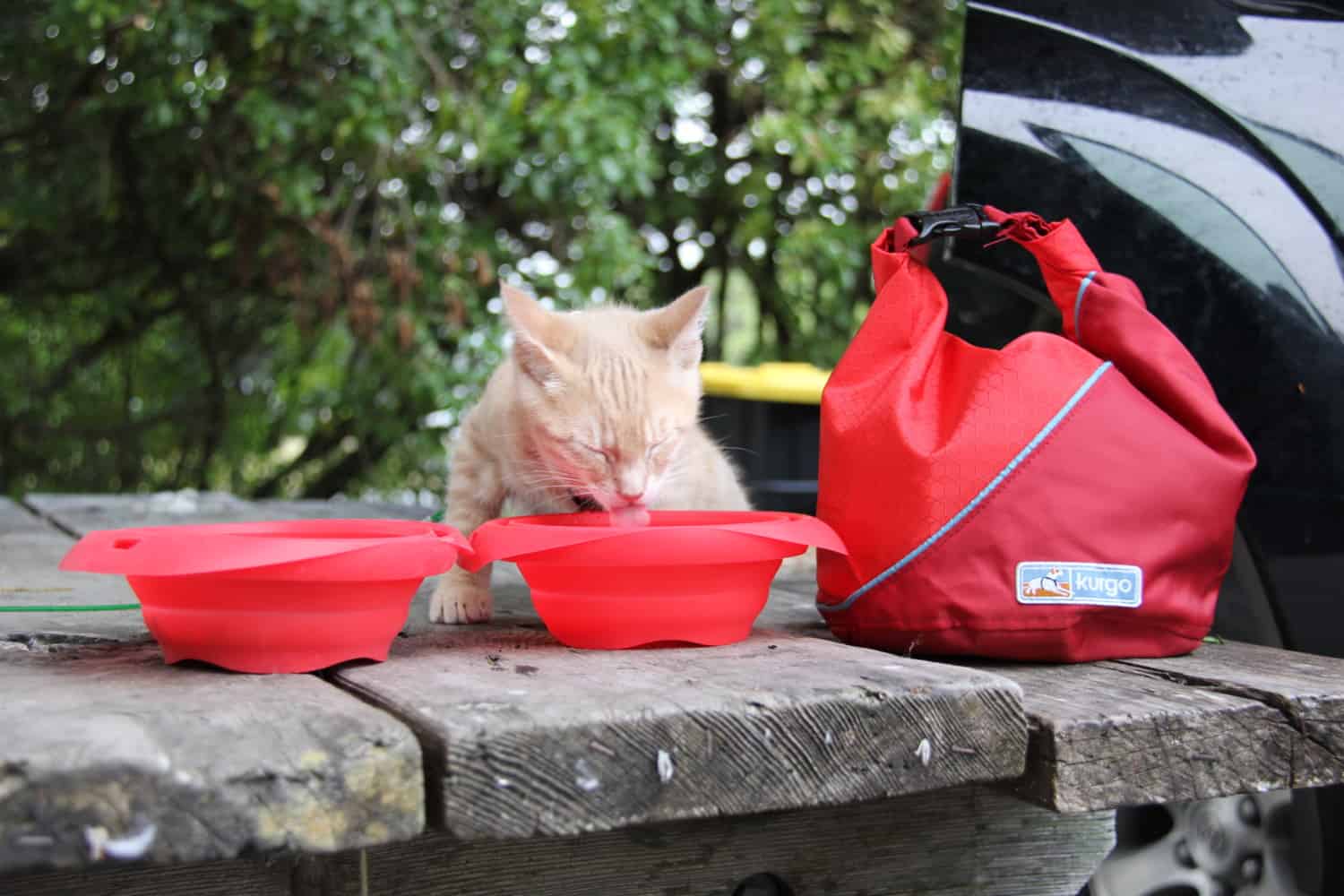 Required Documents When Returning With A Cat To The U.S.
Cats do not need health certificates or proof of rabies vaccination when crossing into the United States from Canada. However, some states require cats to be vaccinated against rabies. For that reason, it's a good idea to check with state and local health authorities at your port of entry.
When you cross the border into the United States, your cat will receive a visual inspection. Cats appearing to be ill might require further examination by a licensed veterinarian at the owner's expense at the port of entry.
Any cat that appears to have an infectious disease that is transmissible to humans may be denied entry.
Traveling With Other Types Of Pets To Canada?
Learn more here >> Traveling With Pets To Canada From The U.S. – Tips For Crossing The Border
Cats are great travel companions and love joining in your travel plans. We hope your trip across the border to Canada goes smoothly for all the members of your family!
Amazon Affiliate Disclosure: GoPetFriendly.com LLC is a participant in the Amazon Services LLC Associates Program, an affiliate advertising program designed to provide
a means for website owners to earn advertising fees by advertising and linking to amazon.com, audible.com, and any other website that may be affiliated with Amazon
Service LLC Associates Program. As an Amazon Associate, the owner of this site earns a commission from qualifying purchases.
(Visited 40,648 times, 1 visits today)