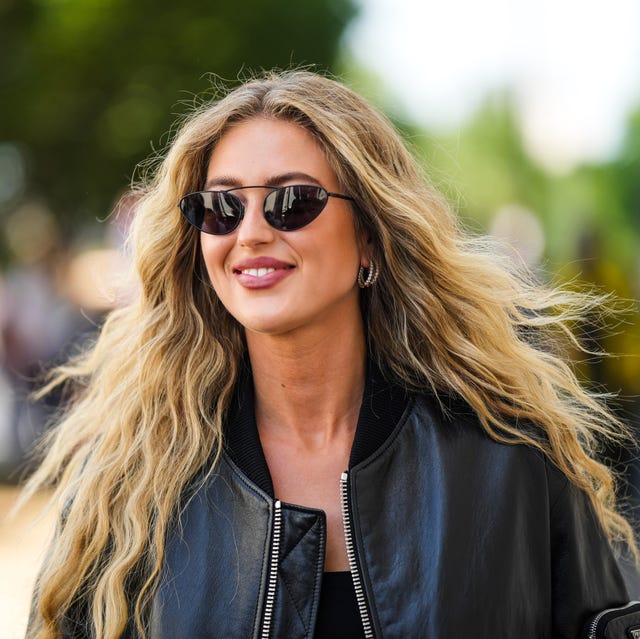 Edward BerthelotGetty Images
The 4th of July is almost upon us, and how are you celebrating? Will you be grilling? Knocking back vodka tonics? Or maybe, you'll be shopping. Summer is officially here, and that means there's no better time to invest in a few new beauty products. After all, if you're going on any sort of Holiday, you'll definitely need a new serum. And if you're just staying home, you might as well make your Instagram followers jealous with your fresh purchases. Regardless of the motivation, here are the facts: SkinStore is having massive sale on all your favorite–or soon-to-be favorite–beauty products. From viral skincare favorites, to must-have tools, hundreds of products are 20% off when you use the code "JULY4" at checkout. From now until July 5th, it's time to get shopping. But don't waste your time scrolling for hours. Here, we've found the 16 best products that are on sale right now.
Advertisement – Continue Reading Below
NuFace
$209 $167
A chiseled jawline is only five minutes away. This mini NuFace allows you to sculpt your face, giving yourself those high cheekbones and de-puffed structure you've always deserved. Plus, this version is small enough to fit in your purse for some on-the-go chiseling.
Aesop
$40 $32
If you want every guest who comes over to think you have your life together, this Aesop hand soap is a must. Nothing says "I pay my taxes on time" like a pricey, beautifully scented hand wash on your bathroom sink.
3
Good Genes All-In-One Lactic Acid Treatment
Sunday Riley
$85 $68
Those little bumps and imperfections on your face might not look like much, but I personally know how aggravating they can be. But using this gently exfoliating treatment once a week can deep clean your pores and get rid of any dead skin that's causing unwanted skin texture.
4
Vinoperfect Radiance Serum Complexion Correcting
Caudalíe
$79 $63.20
Also known as the cure to those pesky red or dark spots that pop up post-breakout, this powerful antioxidant serum can reform your skin. Even more potent than vitamin C, using this serum daily might make foundation irrelevant in your routine.
5
Hero Cosmetics Mighty Patch
Hero Cosmetics
$12.99 $10.39
For days when a brand new whitehead decides to claim squatter's rights on your face, plop one of these hydrocolloid patches on. Not only will it suck out any gunk from your pores, but they also double as a great anti-picking device to save you from yourself.
6
Water Drench Hyaluronic Cloud Hydra-Gel Eye Patches
md formulations
$55 $44
Instead of being mad at yourself for drinking tequila when you were supposed to be sleeping, plop on some of these hydrating and cooling under-eye patches when you do (eventually) wake up. They come in a pack of 30, so you have two full weeks of possible show bingeing before needing to restock.
7
Universal C Skin Refiner
BeautyStat
$80 $64
Beloved by miss Hailey Bieber herself, this powerful vitamin C serum is a go-to for getting that bright, even skin you've always wanted. Not to mention, it also has some anti-aging magic in it too, which basically makes this product the whole package.
8
Baggage Claim Eye Masks
Wander Beauty
$26 $20.80
If you're jetting off to Italy this summer like everyone else I follow on Instagram, you're going to need to give your under eyes some T.L.C. Jetlag isn't cute, and your schedule is jam-packed, which means having these in your purse is the key to looking cute in your selfies instead of napping all day like you actually want to.
9
ExfoliKate Cleanser Daily Foaming Wash
Kate Somerville
$38 $30.40
After a full day of sweating off your makeup, a deep clean is called for. This cleanser uses glycolic and lactic acid to get rid of any dirt hiding in your pores, so you can live fresh, clean, and blackhead-free.
10
GrapheneMX™ Styling Iron 1″
Bio Ionic
$127 $101.60
Invest in a flat iron that doesn't just scorch your hair. This tool doesn't just give you that sleek look you're going for, but it also keeps your hair hydrated and strong. Plus, as an added bonus, it's also a great tool for creating waves or curls, too.
11
Advanced Snail 96 Mucin Power Essence
COSRX
$25 $20
If you've gone scorched-earth on your skin, it's time to give it back some necessary nourishment. Harsh scrubs or retinols can damage the skin barrier, but this hydrating essence adds plumpness and hydration back to the skin.
12
Original Makeup Sponge
Beautyblender
$20 $16
We all love the Beautyblender sponge for blending out our cream products. But who ever feels like buying one for full price? Instead, snag this one now, while it's still marked down. If you play your cards right, you won't have to buy another until another sale rolls around.
Kevyn Aucoin
$44 $35.20
For a long time, we were left with warm, orangey colors to contour with. Luckily, Kevyn Aucoin created this cool-toned powder to let us sculpt in a believable, reasonable way. It's easy to blend, and I can promise that no one will call you out for faking your facial structure when you're using this.
Slip
$89 $71.20
If you're wondering why everything in your life feels chaotic and unmanageable, give yourself the illusion of togetherness with a silk pillowcase. Aesthetics aside using a silk pillowcase means less frizz, and fewer breakouts. And yes, fine, your apartment will also look super chic.
15
SUPER AMBER Eau de Parfum
Ellis Brooklyn
$105 $84
The change of the seasons is as good an excuse as any to invest in a new perfume. This one is like warm and cozy, like the Holidays minus too much family time. With notes of vanilla, amber, and cedar, it's basically your skin but better.
16
Restorative Treatment Mask
VIRTUE
$68 $54.40
We put our hair through so much, whether it's attacking it with hot tools or bleaching it into oblivion. A nice, restorative hair mask is exactly what the doctor ordered. This one contains keratin and hydrating oils that repairs and nourishes your tired, depleted strands.
This content is created and maintained by a third party, and imported onto this page to help users provide their email addresses. You may be able to find more information about this and similar content at piano.io
Advertisement – Continue Reading Below