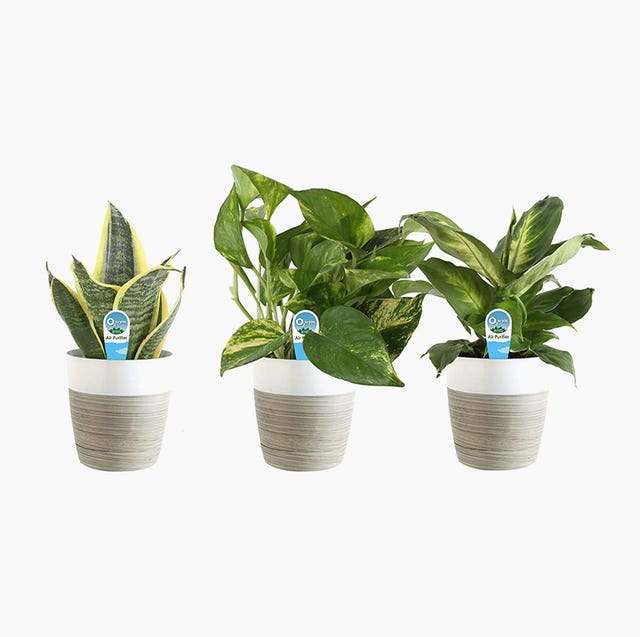 Amazon
Amazon's Prime Day is officially less than a month away. ICYMI, Amazon announced that the multi-day sales event will take place on Tuesday, July 12 and Wednesday, July 13, with additional early sales beginning on Tuesday, June 21. Everything from apparel to technology will be subject to slashed prices, but today's focus is on home goods. Like the smart shoppers we are, we're prepping to make the most of the featured deals and discounts. In advance of the savings bonanza, it's the perfect time to take inventory of what you need. Look around! Is your vacuum busted? Have a bookshelf that's falling apart? Whatever the case may be, make your wish list now so you can score big when the markdowns come rolling in. Check back here for updates as Prime Day deals are released, and find some of the best home deals available to shop on Amazon in the meantime. You're welcome.
Advertisement – Continue Reading Below
Google Nest Learning Thermostat – Programmable Smart Thermostat for Home – 3rd Generation
No more fighting over the thermostat with this smart tech option that you can program from your phone even when you're away from home.
A roaming vacuum robot is exactly what your apartment needs.
Pure Cool, TP04 – HEPA Air Purifier and Tower Fan
Should Dyson products go on sale for Prime Day, stock up before they sell out.
100 Pcs Colorful Glow in The Dark Luminous Stars Fluorescent Plastic Wall Stickers
The early aughts are back, so why not recreate your childhood bedroom (sans the collage of posters) with some glow-in-the-dark ceiling stars?
4 Pack Qtip Holder Dispenser for Cotton Ball, Cotton Swab, Cotton Round Pads, Floss
Spruce up your vanity with some stylish clear canisters that will store literally anything.
Costa Farms Clean Air 3-Pack O2 House Plant Collection
The plant parent starter kit, delivered right to your door.
Vertuo Pod Holder VertuoLine Drawer Storage for Coffee Capsules
Your espresso will taste better if the pods are stored in a color-coded order. I don't make the rules.
Weighted Blanket — Heavy 100% Oeko-Tex Certified Cotton Material with Premium Glass Beads
If you've been toying with the idea of trying a weighted blanket, Prime Day is your chance!
Closet Organizers and Storage
It's not easy working with small closet spaces, but where there's a will, there's a way. And by "will," I mean where there are Amazon deals.
Ninja AF101 Air Fryer, 4 Qt, Black/Gray
Try an air fryer once and you'll never look back. We guarantee it.
Set the right vibe in your space with these dimmable Himalayan salt lamps.
Narrow Shoe Rack, 10 Tiers
Your shoes deserve better than the mosh pit they currently live in at the bottom of your closet.
Drinking Glasses with Glass Straw 4pcs Set
Just the thing to make your homemade matcha lattes a touch more Instagrammable.
Because you really should be following the washing instructions on those clothing labels. If it says to "hang to dry," well…you know what to do.
For those with thumbs that are anything but green, you can still achieve the look of having houseplants with these sweet faux hanging ones.
Tall Laundry Basket Woven Clothes Hamper
Still using that battered plastic laundry basket from your dorm days? Take this as a sign from the universe—you need an upgrade.
Pantry Organization and Storage Bins, Clear Cabinet Organizers
It's time to put all those fridge organization hacks you learned on TikTok to use. These clear bins will make your shelves look so aesthetically pleasing.
Organizer Storage Shelf Linen Shade Floor Lamp
If you're struggling to make a small bedroom or studio apartment work, this functional two-in-one is a real space saver.
Full Length Mirror – Standing, Hanging, or Leaning
Get the perfect mirror selfie every single time.
It's every horticulturist's dream come true—you can now have your very own greenhouse (inside or out) on a shoestring budget.
Double Cotton Hammock with Space Saving Steel Stand
If you need me, this is where I'll be all summer long.
This content is created and maintained by a third party, and imported onto this page to help users provide their email addresses. You may be able to find more information about this and similar content at piano.io
Advertisement – Continue Reading Below