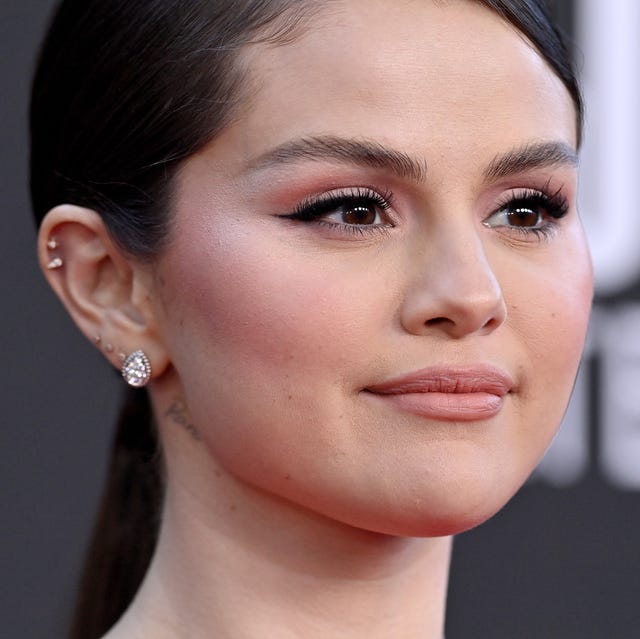 Axelle/Bauer-GriffinGetty Images
You might not trust everything celebrities say, but here's a recommendation you can trust: they love Tatcha. From Selena Gomez to Meghan Markle, it seems like almost every A-lister you follow on Instagram is a believer. And these people spend hours in front of cameras, with fans examining their every single pore, 24/7. And for nine wonderful, beautiful days, everything–and I do mean everything–on Tatcha's site is 20% off. From June 17th until June 26th, Tatcha's Friends & Family Sale is here to give you discounts on all your favorite, or soon-to-be-favorite, products. And while you can't find the wrong product in the bunch, we decided to provide you with our curated list of all-time favorites, from brand-new launched to tried-and-true must-haves. So here, find the 11 Tatcha products we'll be stocking up on this week–all marked down, of course.
Advertisement – Continue Reading Below
Mineral sunscreen you don't hate applying? Can it be real? This super silky SPF has a light tinted that blends into the skin, so you can skip adding on a layer of foundation. It's ideal for dry skin that doesn't like that chalky, grainy feel most sunscreens have.
2
Indigo Overnight Repair
This has to be Sleeping Beauty's secret. Not only does it offer intense hydration before bed, but it also calms down inflammation. It's a great moisturizer to use when your skin is feeling irritated or you feel a pimple coming on.
The secret to most celeb's clear, dewy skin? Definitely this serum, which will make your skin so smooth it almost doubles as a primer. In fact, this serum is so hydrating that in the warmer months, you can use it as a lightweight moisturizer.
For pores that need to be vacuumed out, this cleanser is the reset our skin desperately needs. It has a slight grain that adds a gentle exfoliation, without stripping or damaging the skin barrier.
The ultimate glow, in a jar. This cream is a must-have for the severely dehydrated, or just anyone who likes to be as glowing as a disco ball. I'm convinced that the purple tone of the cream also reduces redness, and you can't tell me otherwise.
6
Intensive Moisture Treatment Trio
All the essentials, in a marked-down set. This box contains the minimalist's dream trio: Tatcha's cleansing oil, the Dewy Serum, and a medium-weight moisturizer that hydrates all skin types.
For a peck that your partner will remember, a little dab of this super hydrating lip mask will make a world of difference. You can put it on before bed and wake up to plump, hydrating lips, or just use a little bit throughout the day as a regular balm.
8
The Botanical Brightening Set
For days when you can't make it to your facialist's office, these products can do the trick at home. Included are Tatcha's bestselling essence, a vitamin C serum, and a brightening mask. When used together, your skin will look glowing and refined.
9
The Clarifying Clay Mask
A new member of Tatcha's team, this clay mask is a pimple's worst nightmare. Best of all, you leave it on for just three to five minutes, instead of the usual 20. When you rub it in, it becomes warm and turns pink–think science experiment where the conclusion is clear, even skin.
10
Silken Pore Perfecting Sunscreen
Sunscreen is the most important step in your skincare routine, but for oily or acne-prone skin, it can be hard to find the perfect fit. That's why this version is non-clogging, pore-refining, and mattifying–you have no excuses now.
11
The Liquid Silk Canvas
Makeup lovers, rejoice! This is the only primer you need in your routine. It will make your skin so soft and smooth, you'll wonder why you ever went without it. It's leaves such a nice texture, you might even decide to wear it on no-makeup days.
This content is created and maintained by a third party, and imported onto this page to help users provide their email addresses. You may be able to find more information about this and similar content at piano.io
Advertisement – Continue Reading Below