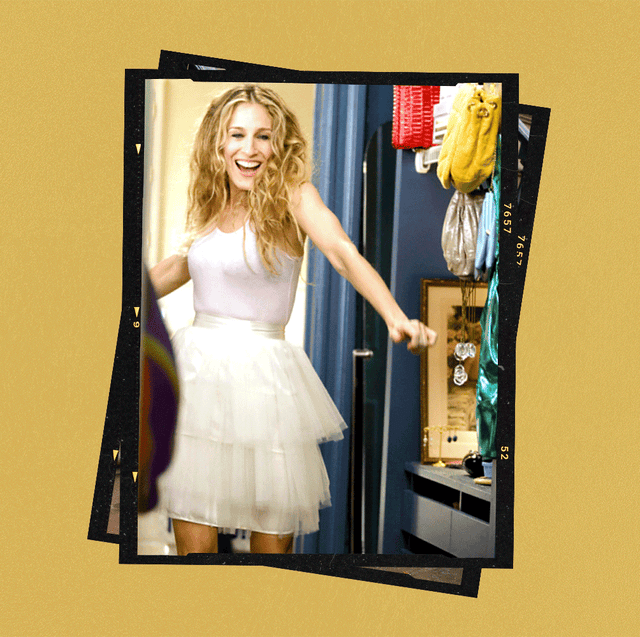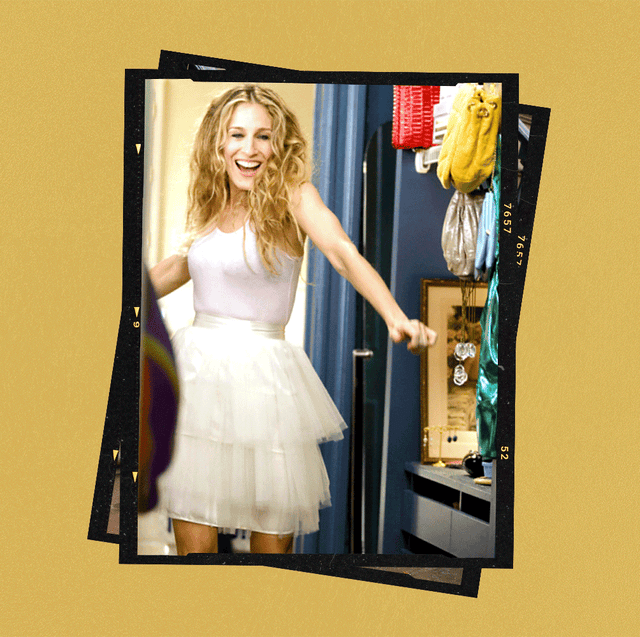 Courtesy
Welcome to Legends Only, a look back at the best beauty moments from our favorite celebrity legends. Sarah Jessica Parker's most recognizable role may be the well-heeled Carrie Bradshaw, but the actress is a fashion icon in her own right. She's also interesting the beauty game in a surprising way—as part of RoC's Look Forward Project, which focuses on the power of optimism and how its proven positive impact on health. There were loads of good vibes during our in-person conversation, where we talked though some of the star's most memorable fashion and beauty moments through her career.
---
"What do I think about the future?" Sarah Jessica Parker wonders aloud during our Friday afternoon interview. "In all honesty?" And then she lets me into her stream of consciousness: Her daughters need to apply for high school; it's almost time to prep for the second season of the Sex and the City reboot, And Just Like That…; check to see which of her friends and family has a birthday coming up; and start planning for the New York City ballet's big fall gala. At the bottom of the list: Her beauty routine.
So a partnership with clinical skincare brand RoC will probably come as a surprise, but for somebody with an eternally-growing to do list, it felt right because of the simplicity factor. "I acted like I had an allergy to a skincare routine forever," Parker said. "Because I didn't want to be duped." Aversion cured once she tried the hydrate and plump line, which she now has "in her backpack all the time." It's giving her the perfect base to create more beauty looks, maybe for a part two of Legends Only.
Advertisement – Continue Reading Below
For the Boys Red Carpet, 1991
"My natural hair texture is wavy, but if I use a diffuser I can give it the power to be curly like this—a diffuser gives my hair ten times the power it has alone.
I'm not a lipstick girl, I think I look awful with it on. This was a lip liner from either Clinique or an Estée Lauder. In the '80s, we felt enormous pride if we could do our lips without a mirror, which I could do. I don't like this look on me."
"That's a wig! Though I was that blonde for a minute when I was working with Garnier. There were no notes in the script about how any of the witches looked, so we—Bette, Kathy and I—just sorted it out in concert with the director, Kenny Ortega.
We just finished filming the second one. We recreated the beauty looks! But it's really a different time because it isn't film, it's digital. But the wig makes a comeback."
Sex and the City Tutu Dress, 1998 and 2008
"An outside marketing team put together the Sex and the City title sequence with a totally different hair and makeup team, which is why it looks so incongruous. to the rest of the show. Pat Field, the stylist, was the only connective tissue. We had so many of that dress made because it was splashed over and over. That's how we had one to wear in the movie, too."
Papped on The Stoop, 2018
"I don't have a beauty routine when I'm leaving the house to run errands—I'm a mom! There's just no freaking way. I love sunglasses, especially wraparounds because that's what my mom wore growing up.
I can't carve out more time getting ready just because I might get photographed on the street. So sunglasses can be really helpful."
And Just Like That… Premiere, 2021
"Elaine Offers did my makeup for this night. I love a smokey eye, and I have forever. I don't know how to contour, I don't know to apply good base makeup, but I can do a smokey eye and it just works on me. It makes me feel good, which was why I wore it for the And Just Like That… premiere. I used a Laura Mercier Caviar Eye Stick, that's what makes it easy."
This content is created and maintained by a third party, and imported onto this page to help users provide their email addresses. You may be able to find more information about this and similar content at piano.io
Advertisement – Continue Reading Below