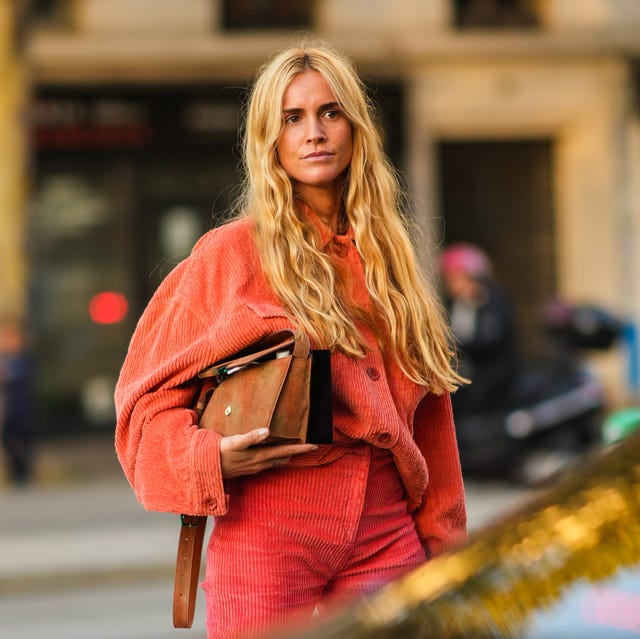 Edward BerthelotGetty Images
With the warm sun beaming down and the birds chirping, the summer season is in full swing and your wallet is ready to do some major damage. Beauty lovers, Ulta's got your back with a slew of new products, great deals, and discounted prices you wouldn't want to miss during its new Summer of Hair Love event. From this Sunday, June 26, to July 18, you can get your hands on everything from limited-edition bundles to brand new products like the bestselling Dyson Airwrap and tired and true best-sellers. Whether you're stocking up on what you already love or looking to discover exciting products to bring into your routine, Ulta is the destination for all your hair care needs.
Ring in the solstice with Ulta and your hair will undoubtedly look and feel its healthiest and best with the addition of these top-notch products and tools. Here, find 13 incredible new products, deals, and bundles to shop for during Ulta's Summer of Hair Love event.
Advertisement – Continue Reading Below
As much as we all love the original, it pales in comparison to the new, improved, and somehow even sleeker new version. Pick it up before it sells out and make this the summer of new 'dos.
For truly soft, touchable hair, reach for OUAI's leave-in conditioner. It's a must-have for anyone with damaged or dry hair that needs a little pick-me-up without weighing down the hair.
For the woman on the go, there's no better product on the market than Verb's dry shampoo. This dry shampoo refreshes your hair and adds incredible volume at the roots for finer hair types.
5
Superfoods Avocado + Kiwi Mega Moisture 3-in-1 Leave-In Spray
This leave-in spray by Briogeo is three miraculous products in one pretty green package. With just a few spritzes, it detangles, conditions, and provides UV protection. Plus, it nourishes your hair to ensure strands that are stronger and can grow longer.
6
Buy One Get One 50% Off
7
Miracle RepaiRx Protective Leave In Conditioner
May not be suited for fine hair
For curls that need a little extra help, this healing leave-in conditioner restores definition and softness. With black castor oil and biotin, healthier curls are just a few spritzes away.
May not be suited for very fine hair
Pattern's leave-in conditioner has thousands of glowing reviews, and for a good reason. It moisturizes, defines, and refreshes curls with a clean, sweet scent. With its ultra-cool packaging, it'll look so good on your vanity, you'll want to buy a second–at a massive discount, of course.
9
Twist Elongating Style Cream
Lightweight and buildable, this elongating style cream will work wonders on your curls. A vegan brand's cream will keep your hair au naturel and your curls will thank you.
Summer is meant to be spent in the sun. Do it in style with Curlsmith's shine oil that locks in moisture, smooths hair, and is great for smoothing down frizz and flyaways during hot, humid days.
11
Mango & Tulsi Nourishing Whipping Creme
Some may dislike the scent
Smell great, feel better, and help your curls look their absolute best with Mielle Organics' tried and true whipping crème. The nourishing cream adds definition, hydration, and can even tackle any dryness on the scalp as well.
12
Discounts On Jumbo Shampoo and Conditioners
Biolage
$34 $27
Coloring your hair, while extraordinarily fun, can sometimes leave your hair a bit damaged. There's no better product to cure these hues than Biolage's ColorLast shampoo. Keep the color, and not the damage, with the 33.8oz size, all at a great discount.
Biolage
$34 $27
Follow up the efficient shampoo with its moisturizing better half, the ColorLast Conditioner. For hair that's been dyed or bleached, nothing feels better than a great deep condition.
Pureology
Some may dislike the scent
$74 $63
Your scalp and tresses will be dearly grateful for experiencing Pureology's cult-favorite shampoo. The formula is deeply hydrating thanks to the addition of jojoba oil, green tea, and sage.
Pureology
May not be suited for oily hair
$74 $63
Like its sister, the Hydrate Shampoo, Pureology's conditioner is also 100% vegan, and 100% a great deal you won't want to miss.
This content is created and maintained by a third party, and imported onto this page to help users provide their email addresses. You may be able to find more information about this and similar content at piano.io
Advertisement – Continue Reading Below