[ad_1]

On Thursday night, Jennifer Lawrence enjoyed a date night with husband Cooke Maroney in Los Angeles, where they were seen leaving restaurant Baltaire together dressed in casual chic ensembles. Lawrence was wearing a long black coat with large buttons over a wide-knit black sweater in the unseasonably cool southern California weather.
Underneath her warmer layers was a white skirt split up the front, revealing black knee-high suede boots. She was carrying a black handbag and left her long wavy blonde hair down.
Cooke was wearing a black sweater as well over a white shirt and black slacks. He was wearing a pair of Vans with the outfit.
The couple had a child last year, Cy, though they have kept the details of their baby's birth very private. Lawrence spoke more openly about motherhood in general during a Vogue interview, saying, "The morning after I gave birth, I felt like my whole life had started over. Like, 'Now is day one of my life.' I just stared. I was just so in love. I also fell in love with all babies everywhere. Newborns are just so amazing."
The Don't Look Up actress added, "They're these pink, swollen, fragile little survivors. Now I love all babies. Now I hear a baby crying in a restaurant and I'm like, 'Awwww, preciousssss'…My heart has stretched to a capacity that I didn't know about. I include my husband in that. And then they're both just, like, out there — walking around, crossing streets."
Cy is named after postwar American painter Cy Twombly, one of Maroney's favorite painters. Lawrence's husband works as an arts gallerist in New York City. The couple were first linked in 2018, and married in October 2019 at the Belcourt estate in Newport, Rhode Island.
Lawrence shared her experience with wedding planning with Catt Sadler on an episode of NAKED With Catt Sandler podcast.
"I definitely wasn't at a place where I was like, 'I'm ready to get married,'" she recalled. "I just met Cooke and I wanted to marry him. We wanted to marry each other. We wanted to commit fully. He's my best friend so I want to legally bind him to me forever. And fortunately the paperwork exists for such a thing. It's the greatest. You find your favorite person in the planet and you're like you can't leave. So I wanted to take that offer."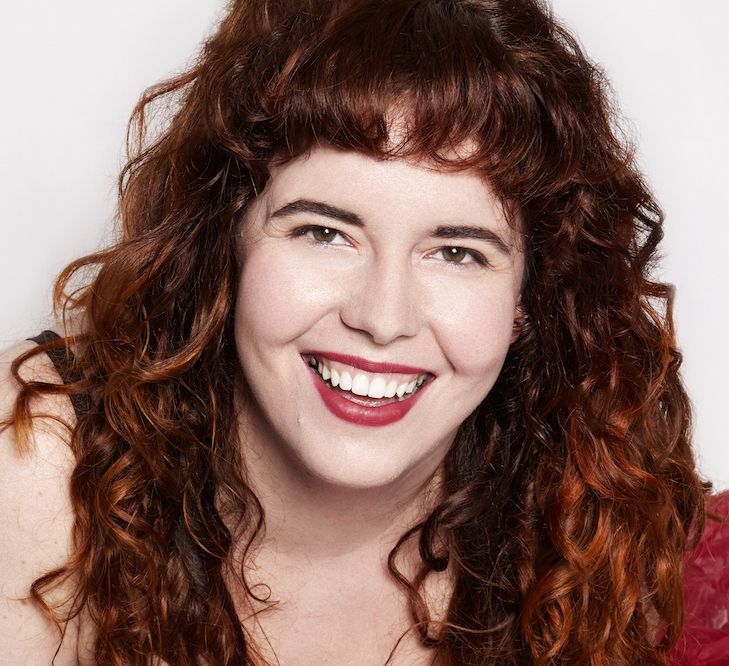 Aimée Lutkin is the weekend editor at ELLE.com. Her writing has appeared in Jezebel, Glamour, Marie Claire and more. Her first book, The Lonely Hunter, will be released by Dial Press in February 2022.
[ad_2]

Source link